Deploy Safe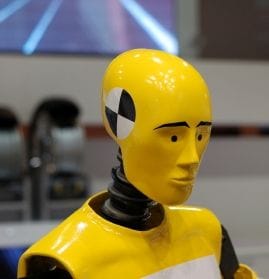 You're no dummy
Airbags save lives and car seat covers save car seats. But until now it has been difficult to safely protect yourself, your passengers and your car seats at the same time. All that has changed with Deploy Safe seat covers from Ilana.
Cars with integrated side airbags need special seat covers which allow airbags to deploy when needed. Seat covers with a side slit are not the answer. They may misalign, move, be improperly fitted and not to mention they look ugly.
Deploy Safe seat covers look great and the special thread and computerised stitching process allows airbags to break through the seat cover side seams if deployed.
Each seat cover is manufactured to the highest standards and a Quality Assurance barcode sticker is produced when passed safe. A Purchase Registration booklet is also provided for your added confidence and protection.
Deploy Safe seat cover technology has been tested by recognised international testing authorities.
Watch the video below to learn more about Deploy Safe: