Airbag Safe Seat Covers
Motor vehicle passenger safety is paramount for Ilana, so Deploy Safe was developed.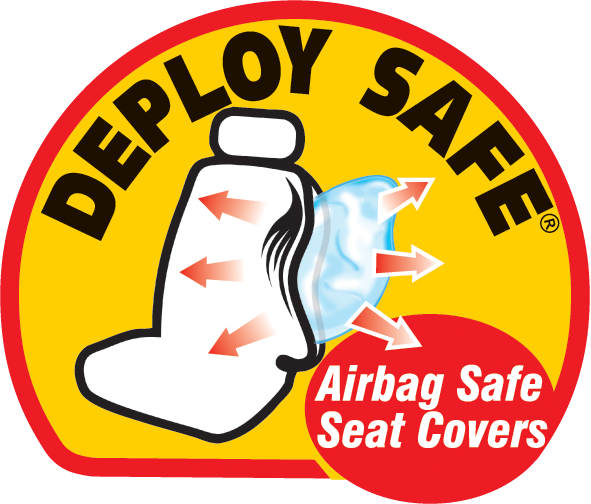 The secrets to the Deploy Safe airbag safe seat covers are:
Proven Technology
Deploy Safe uses a special stitching technique which is designed to allow the seat cover side seams to break open upon deployment of an airbag. This is similar technology used by vehicle manufacturers in their integrated seat airbags.
Overall Stitching
The Deploy Safe stitching is used on both side seams of all universal size 25 and 30 Deploy Safe seat covers. Integrated side airbags will always deploy regardless of where and how the integrated side airbag and any seat covers are fitted.
Specialised Computerised Sewing Machines
Specialised fully computerised sewing machines are used to manufacture all Deploy Safe seat covers.
Manufacturing Standards
The highest manufacturing standards are used and strictly controlled including the thread thickness, strength, length and tension of each stitch.
Quality Assurance
Only if all the Deploy Safe strict manufacturing quality parameters are passed will the stitching machine produce a unique verification barcode and number that records the exact date and time of manufacture.
Quality Control Barcodes
Two individual quality control verification barcode stickers are sewn into the left and right side seams of each each universal size 25 and 30 Deploy Safe seat covers and Tailor Made Esteem and Outback Deploy Safe packs and only on the driver and passenger side respectively for custom made Deploy Safe seat covers to verify that it has passed the strict quality control standards. Duplicates of the quality control verification barcode stickers are also provided and sewn into the seat cover for Purchase Registration purposes.
For more information about Deploy Safe Registration click here